Hello all you lovelies! I had some fun at MAC this week, and thought I'd share the loot with ya! I got two of the new Pro Longwear eyeshadows-Hot Paprika and Plush. I also got two eyeshadows for my pallettes-Naked Lunch and Twinks. They are all beautiful! I also got a new 15 color eyeshadow pallette. I took out the dividers so I can make it my random sized eyeshadow pallette. I got a new foundation-Studio Fix Fluid in NC30. I thought it might be a little too dark, but it ends up blending in very well with my skin, and makes me look tanned like the rest of my body. I got Silver Dusk Iridescent loose powder by the recommendation of Kandee Johnson. I have been wanting it for awhile now. I have the cream colorbase in Shell, so I'll be putting a bit of Silver Dusk on top to set it as a highlight. Does anyone have any other ideas for uses of Silver Dusk? Leave a comment below 🙂 Here are the pics!
Pro Longwear Eyeshadow in Plush
Pro Longwear Eyeshadow in Hot Paprika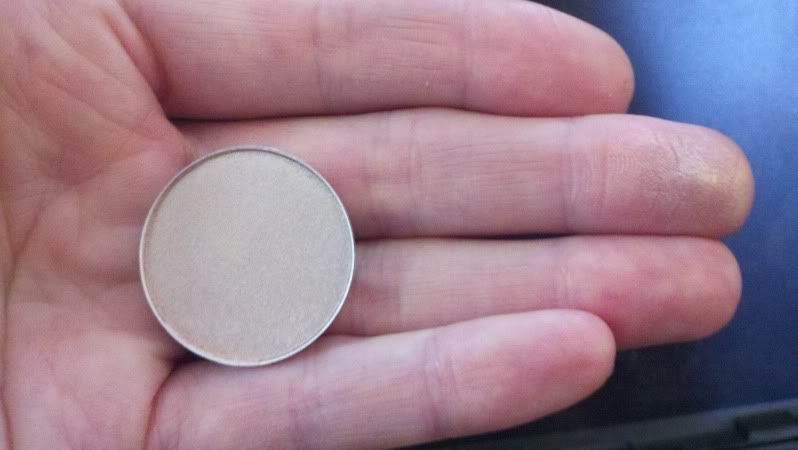 Naked Lunch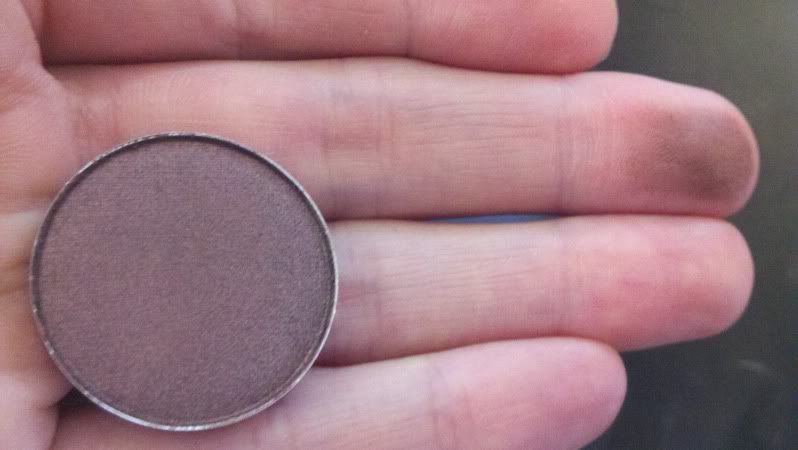 Twinks
My New Random Pallette – Top left is Pewter from Stila that I got in my Birchbox a few months ago. Middle Left is a sample from Ulta by Urban Decay – I think it is the StarDust eveyshadow, or something like that. It's supposed to be glittery without any fallout. To the right around Hot Paprika are Expensive Pink and Paradisco by MAC.
Studio Fix Fluid SPF 15 in NC30
Silver Dusk Iridescent Loose Powder and a swatch
I would love to hear about your ideas for good Fall inspired eyeshadow looks. I have really been enjoying the fall inspired tutorials I have been watching. Fall is by far my favorite season! I have also been enjoying a few candles from Bath and Body Works: Leaves and Marshmallow Fireside. Check them out-they smell amazing!! Please leave comments below-I would love to hear your ideas! Have a great day!