I did some fun shopping today. Cameron got me a gift card to Dicks for Christmas, so I got some really cute Under Armour capri's:
They are SO comfortable and cute. I love them! I also got my first running skirt by Skirt Sports today! Sole Sports in Tempe was having a 30% off sale for the rest of the stuff they had from the RNRAZ expo last weekend. Here I am in a medium (I actually ended up getting a small, because the girls said it looked better on me):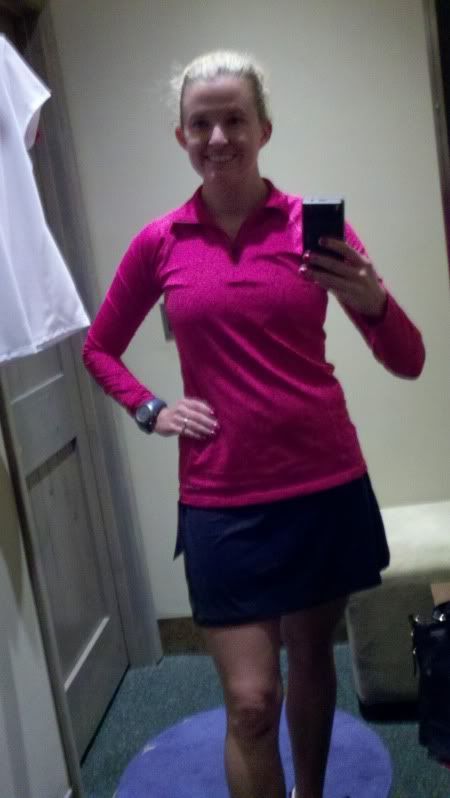 I also got a really cute bright pink short sleeved technical tee from Skirt Sports 50% off! I love sales 🙂
I ran (with a few too many walk breaks) about 3 miles today. The roads by our house almost all have some sort of incline. I really struggle with hills, so I didn't exactly have a fantastic run today. It's better than nothing, though! I made a fruit plate with some almond butter for after my run: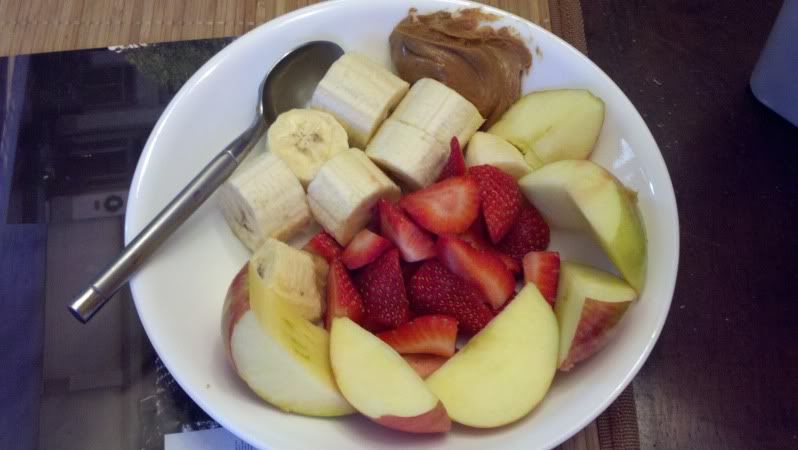 SO good, and healthy, too. I also try to drink some sort of recovery drink after I workout-here is what I have been using:
I would love to hear what kinds of recovery products you guys use after you run. Leave a comment below!
Then, I got to work cleaning the floors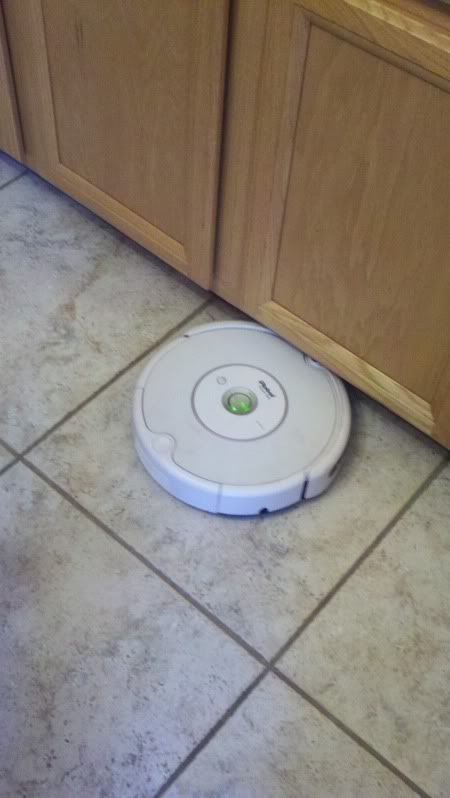 I also organized my dirty laundry today. Isn't that exciting? It's actually a really nice laundry organizer. I am separating work clothes, workout clothes, lounging around and sleeping clothes, and socks and underwear into each section. I figured it would make putting clothes away much easier. I'm really good at washing and drying the clothes, but I struggle with the whole folding them and putting them away part :-P.
Ali is such a little ham 🙂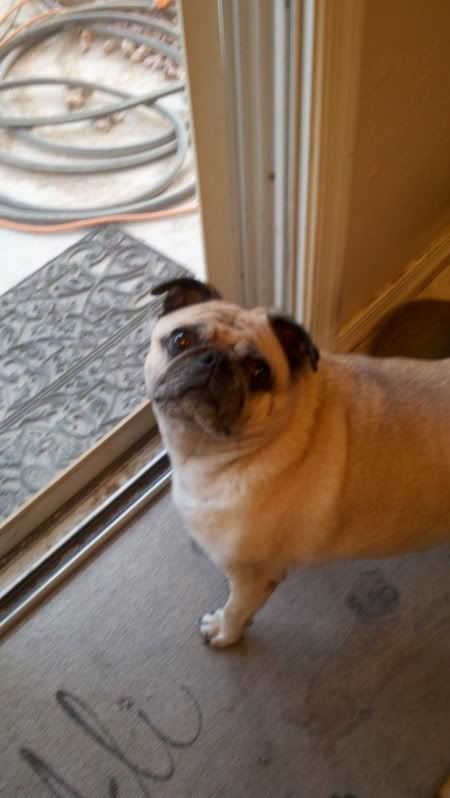 "Daddy's outside, and I want my food!!!"
Have a great weekend and Happy Trails!!