Thanks to my awesome physical therapist Lori, I was able to run nearly pain-free for the first time in SO long today!


So I looked totally cute in my running gear before I ran! How about now, lol:


Yeah, that's me taking my first ever ice bath. Yes, it was freeeeeeezing!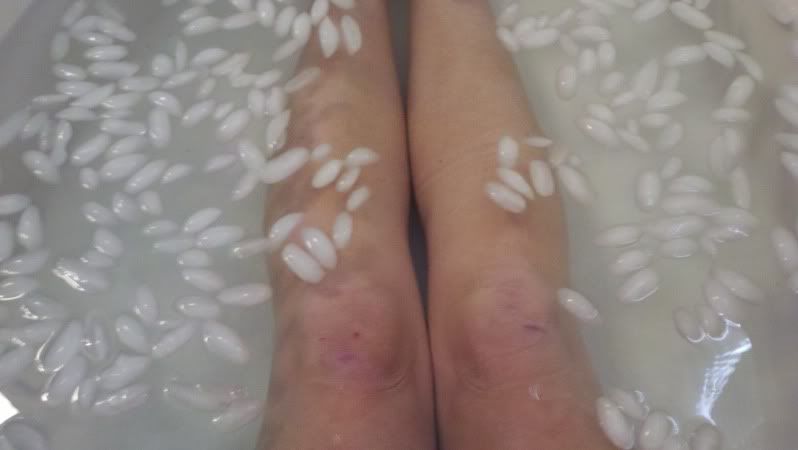 I am trying to preserve my poor falling apart body in any way possible. So that means ice baths are going to be happening a lot, now. I think it helped a lot, because my knee feels better than it did right after I finished running. The run felt great! I finished my first mile in just under 9 minutes, which is really fast for me. I did slow it down a little after that, because I don't quite have the stamina I had a couple of months ago. I am SO excited to start training for my next attempt at my first half marathon! I have officially registered for:



The Diva's Half-Marathon in San Francisco is on May 6, 2012. Cameron and I are making a mini-vacation out of it. Neither of us have ever been to San Francisco, so we are really excited! My training program is from Fit Sugar. It starts off with very low mileage, and gradually increases. That is very important to me to prevent injury like what happened last time I trained for a half-marathon. My "official" training starts a week from tomorrow, after the Skirt Chaser. If you have never done a race before, or are single and want to meet some hotties, this is the perfect race for you! Wear a cute running skirt: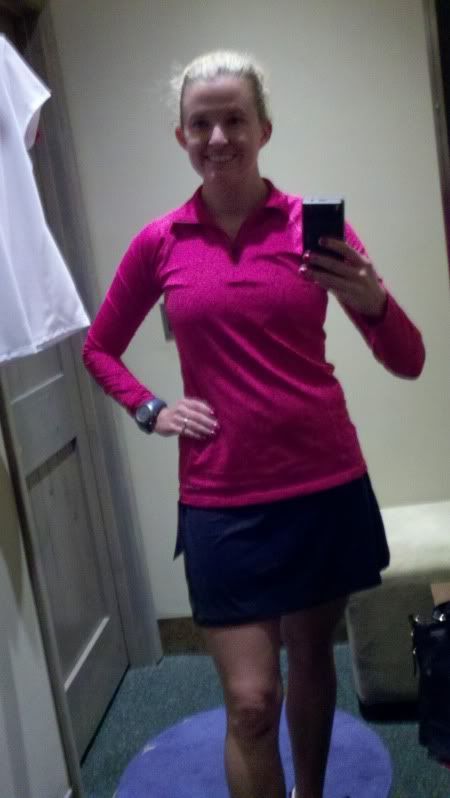 Run 3.1 miles, beat all of the boys, then get your party on at the afterparty! Hope to see you there!
Happy Trails!