Sunday was ALL about the princess. Little Princess Ali the Pug, that is! The WalkRunWag 5K9 was a really cute and fun race! There were tons of dogs and their people there, and even some other pugs for Ali to hang with!
We got there right before the 1 mile walk started. Ali knew we were going somewhere special, so she was so excited!
Until I put her in her safety harness. "Mommy, I know you love me, and this is safer on the highway, but really???"
That's better! Off we go!
Starting line for the one mile run/walk
OMG its more pugs! And their Mommy and Daddy have a wagon for them! I wanna borrow his shirt, it says "Get Your Nose Out of My Butt!" SO awesome!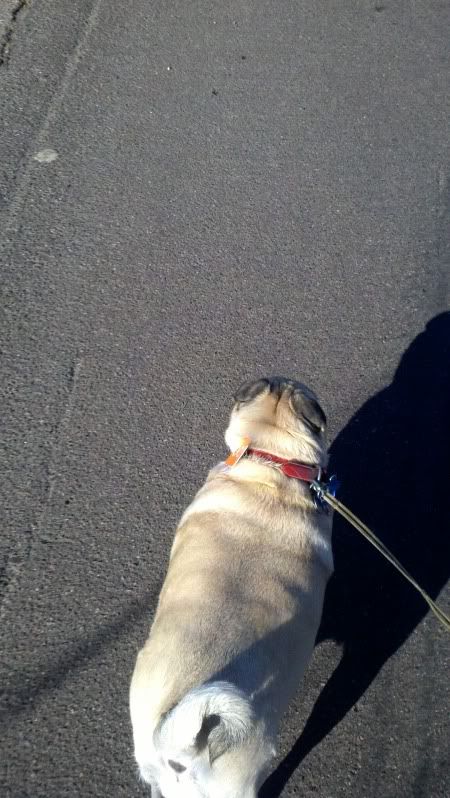 Aaaaaand we're walkin'
Ooooh look at the fountain! Too bad I'm vertically challenged…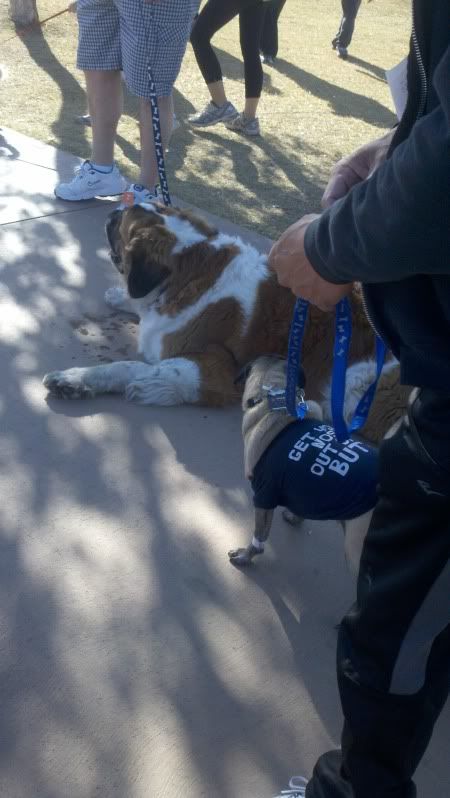 Glad I'm not the only one who needs a break!
Out friends asked if I would like to ride in their wagon because Mommy looked tired (I only weigh 24 lbs, come on Mommy!). Mommy said "yes, please!!"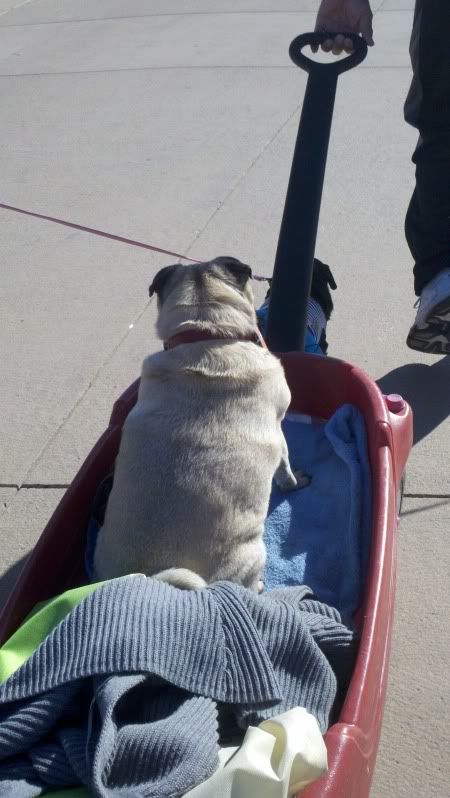 I want my OWN wagon now, Mommy!!
I've even got my own body guards!!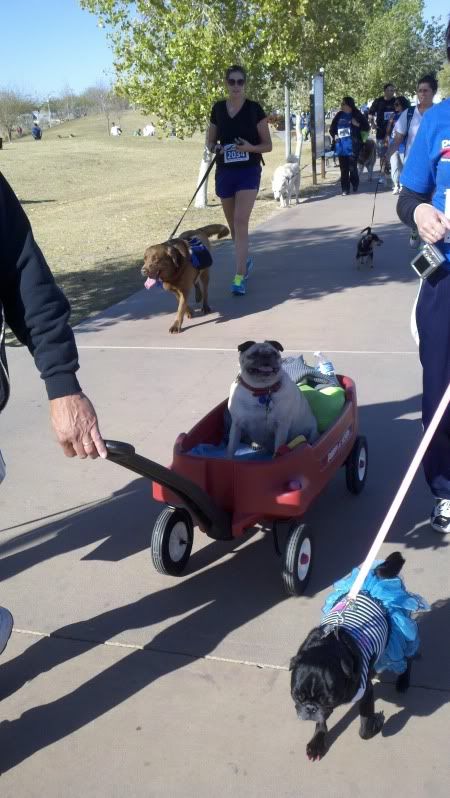 I really AM a princess, Mommy!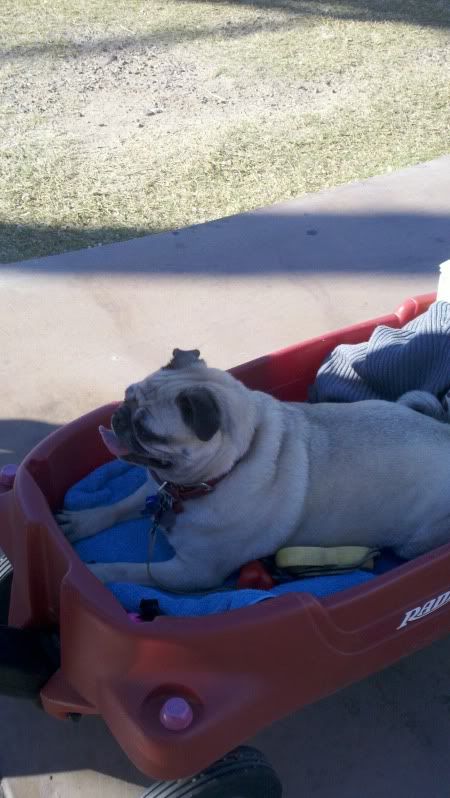 Are we there yet, Mommy??
Yay! We made it to the finish! And I get water!!!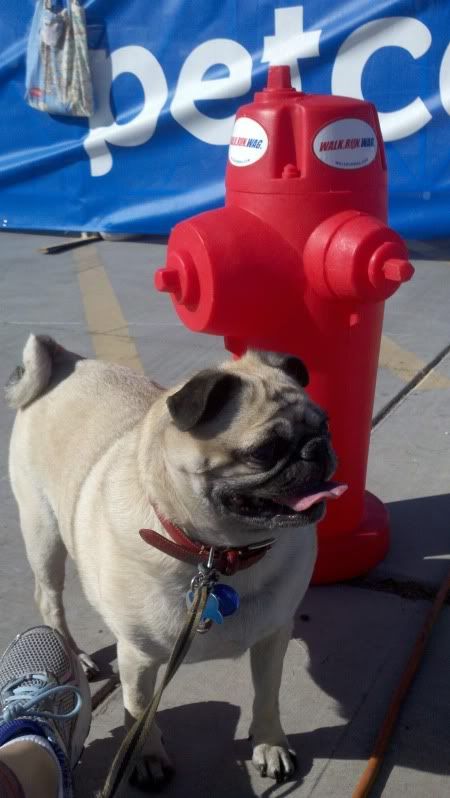 And a picture with the fire hydrant!!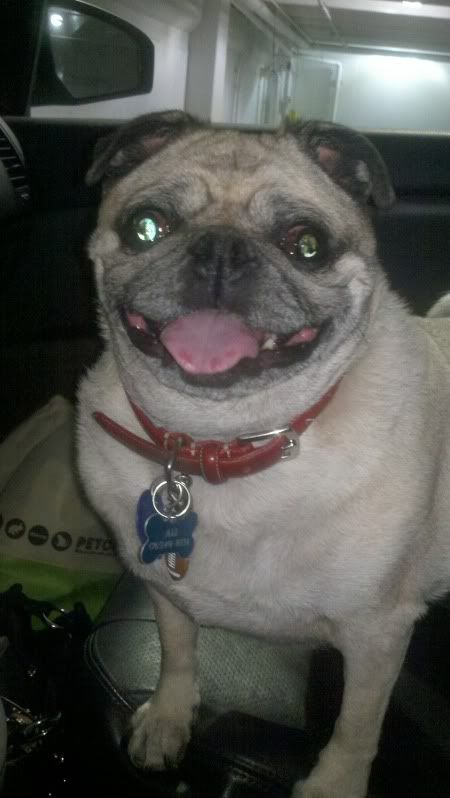 That was so much fun, Mommy!! Can we do it again next year??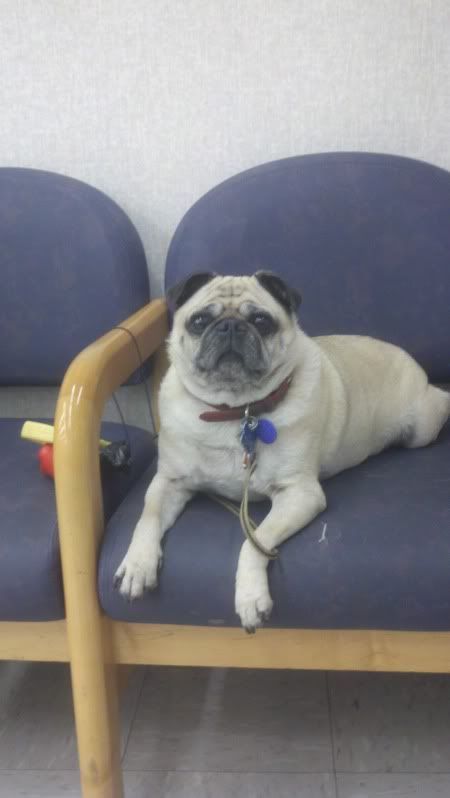 Then, Mommy had to go to this place, and help them do some stuff in some room in the back of a store. She was running around and putting treats in bottles and putting stickers on them, and talking to people, and typing on the computer. I laid on this chair the whole hour being an angel, because Mommy says this is how she puts food in my bowl. So I said ok! I'm tired anyway after my race!
Then, Mommy took me to Loco Patron to get lunch and water. I even got my own stool!
And my own water bowl!!
Today was SO much fun! Now I think I need a nap.
Love, snorts, and puggy kisses!
Ali the Pug