I have an overwhelming feeling of gratitude right now for some reason. Maybe it's because I had a fantastic day at work yesterday. Possibly, it's the fact that I am now on vacation for a week and getting ready to run the most amazing marathon in the world! (Keeping the people of NYC and surrounding areas affected by the storm in my prayers as we speak). It could be because my stress level has plummeted from about an 11 out of 10 down to a measly 3 or 4 in the past couple of days. One reason being the relief I felt after taking Ali to the vet with concern that she might've suffered a stroke. When it rains, it pours, ya know?
Two nights ago, Ali started walking unsteadily and leaning to the right all of the sudden. She was also tilting her head to the right, and wouldn't stop. She seemed confused and disoriented, and wondered aimlessly outside when I took her out to go to the bathroom. I freaked out, and took her to the vet the next day. Turns out, she wasn't having a stroke, it was just a really bad ear infection that was screwing up her equilibrium. WHAT a relief!
They say God will never give you more than you can handle. I have learned that He will never give you more than HE can handle. I really had to try and let go of control of the situations that have been causing stress in my life, and trust that God would work it out for me. When I finally did (as much as I could), everything turned out as it was supposed to. I don't think I'll ever totally alleviate anxiety in my life by trying to let go and let God, but I am definitely working on it.
I am grateful for the people in my life. I am surrounded by some really amazing friends and family. My friends have helped me to learn more about myself, what I deserve out of life, and how happy truly good friendships can make me. My friends have helped to carry me through some really tough times lately. I'm not sure where I would be without them. I am so blessed!
Team Chances and coach Loken were put into my life for a reason. It is pretty clear now that this whole marathon training program has been perfect for keeping me busy, healthy, giving me purpose, and meeting even more amazing people. Words can't express how much I value the friendships I have made. I have been told by my teammates that this marathon is life changing. I say bring it on!
Now we can all run it for the City of New York and the people there that are trying to bounce back from this major storm that has wrecked their city. This is not just for Team Chances and CFC anymore.
This marathon also symbolizes my year-long journey from my first 5K to my first full marathon. One of the coolest things about when this race falls is that it is on the weekend of my Runniversary! One year ago this weekend, I ran my first 5K in exactly 30:00. Since then, I have run two 5K's (and PR'd!), a 4.2 miler, 10K, a 12K, and two half marathons(another PR!). Never in my life would I have predicted I'd be running a full marathon. Ever. God sure does amazing things!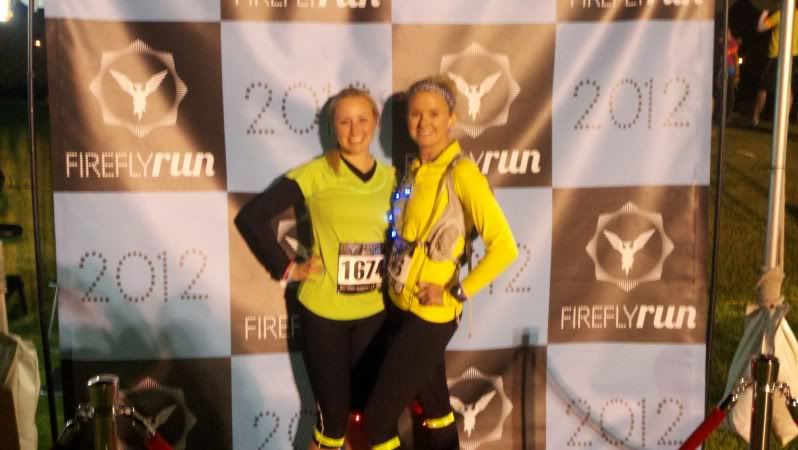 Nicole paced me to my 5K PR of 27:48!
Skirt Chaser with Kristine
Women's 5K, Mesa Turkey Trot 10K, Diva's Half Marathon (1st 13.1)
AFC Half Marathon in San Diego-worst race ever! (weather) Still PR'd!!
Next up:
Check out this post for some pretty cool stuff about the NYCM. It gets me pumped up every time I look at it!
2:23 would be a great goal for me! For my next half marathon….
Bring it on New York!!
Happy Trails!
Stacey