I was ready to go after work today! So I headed over to the Mormon Trail on South Mountain for a quick out and back workout. Last time I did this trail, it was like 110* at 2pm in July, and I went anyway. Maybe that's why it seemed so much harder the last time I went….I don't know. It definitely felt more on the intermediate level today. I felt like I needed to workout still when I got done. Nonetheless, I still had a great time. This is a beautiful trail, as you will see in the pics. I took it all the way up to the National Trail and back. Here is some of the Mormon Trail on my way up: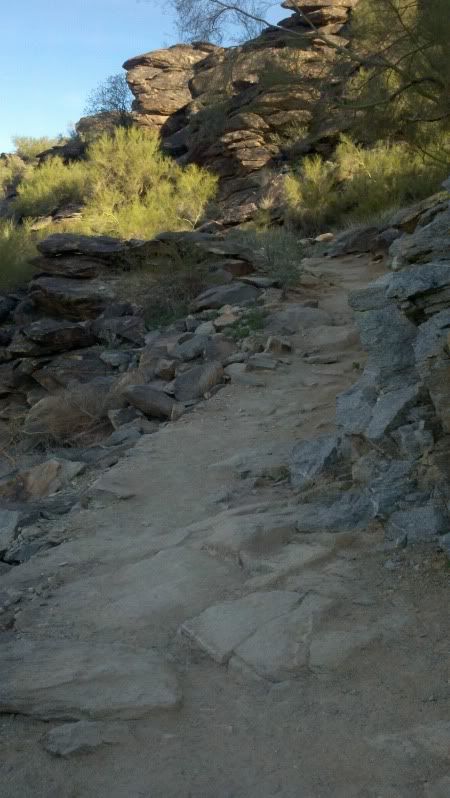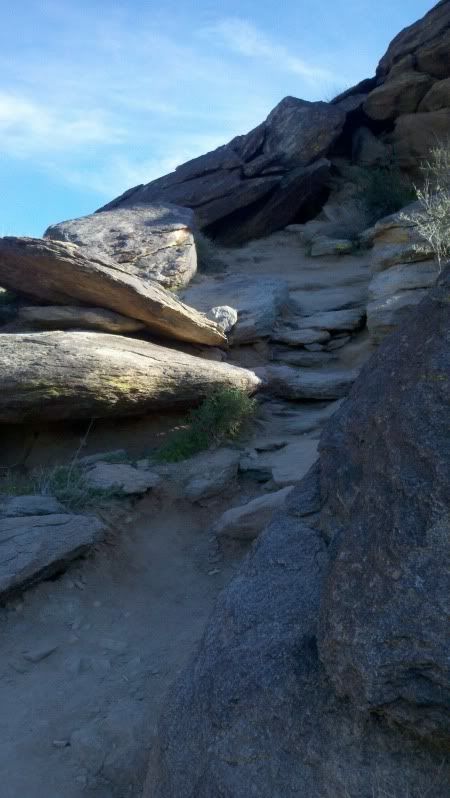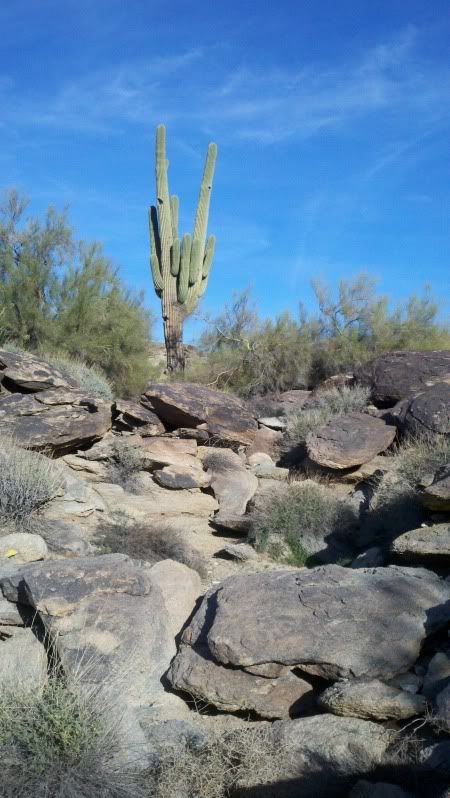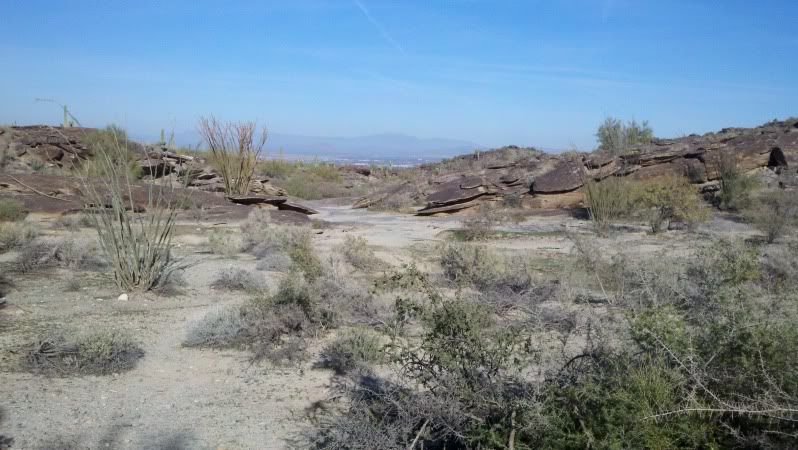 Almost to the turnaround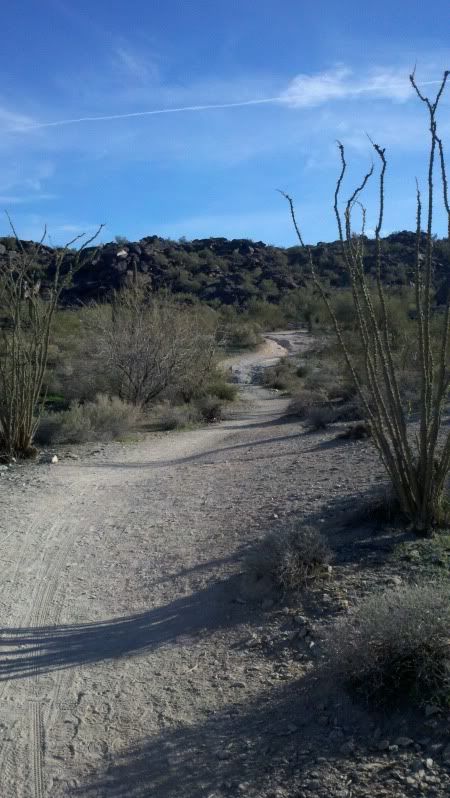 After I got to the National Trail, I turned around. It took me just under an hour round trip. I am definitely enjoying this weather! It was 75 and sunny out today and it was fabulous! I am still going strong in my PT, and hope to be out running again in the next couple of weeks! Leave me come love below, and tell me about your workout today or this past weekend!
Happy Trails!