No, not me! Heidi!!
I went to a wonderful baby shower today for my amazing friend Heidi and her twins! She is absolutely glowing, and beautiful carrying those little ones. (Heidi is responsible for igniting my hiking addiction, which eventually lead to my running addiction. Thank you Heidi!!!)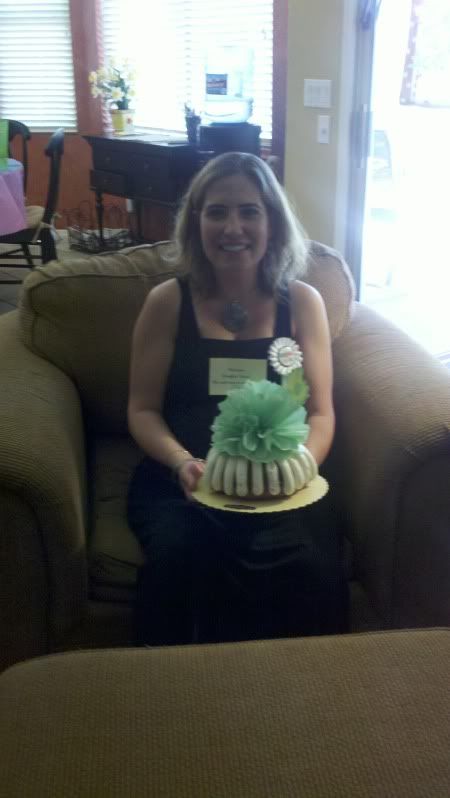 I am SO happy for her and her husband Bill! They do not know the genders yet, and will be waiting until they are born to find out. Today was full of green, yellow and ducks! "There can never be too many ducks!"
Even I felt the slightest bit maternal, for about 5 seconds. Don't tell anyone.
Molli brought the ridiculously yummy cakes from Nothing Bundt Cakes. OMG I was out of control eating them! I had three (kinda little) pieces!!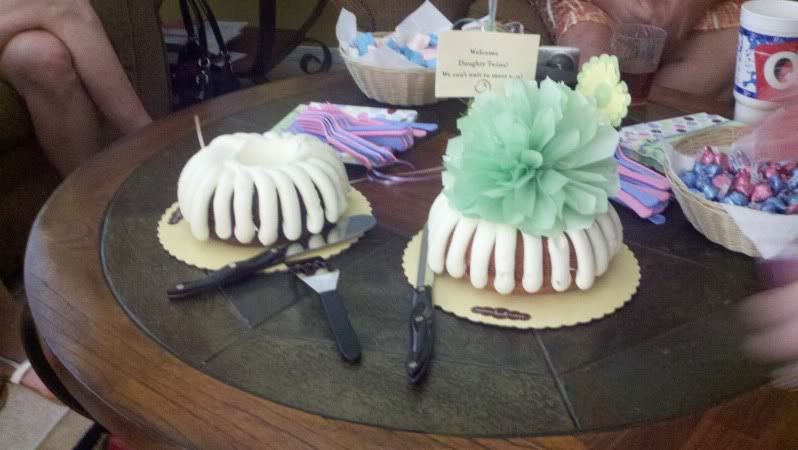 Wow. That is all.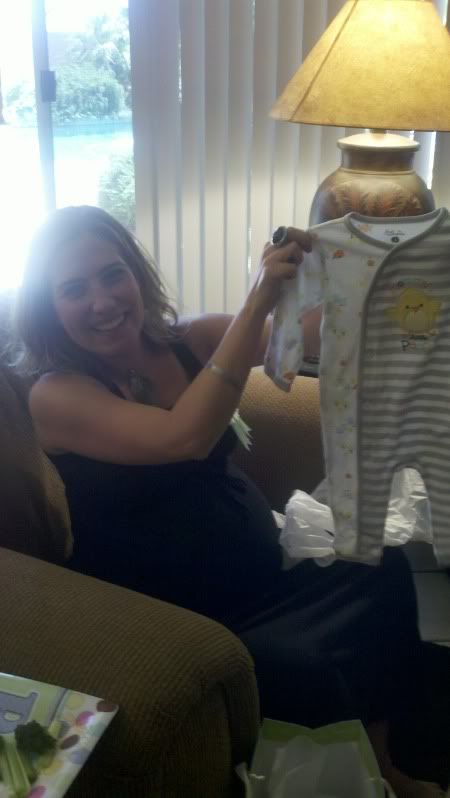 More ducks! I love onesies! I even have one of my own….again, don't tell anyone.
You're doing so well practicing, Heidi!!
More ducks!
I am so amazingly blessed to have such a great group of women as friends. What a fun group! It turned out to be a beautiful day, as well!
After the shower, I came home and actually did a few one productive things. Ok, I started a load of laundry, too, so that counts as two, right? I also took a nap! Three!
Since I increased my mileage, especially after yesterday's 10 miler, my appetite has been out of control! Does anyone else have this problem? Thank God I run!! I had fro-yo again tonight, and the dinner of champions: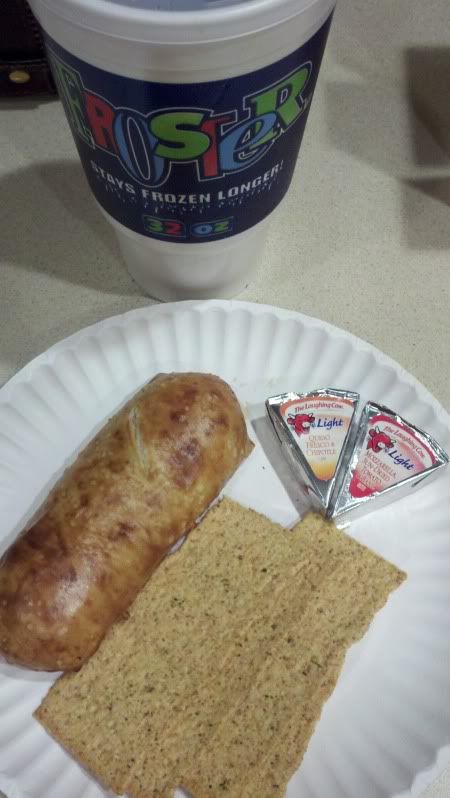 Yes, that is a Pretzel Lean Pocket. Lean Pocket, ok? Not processed at all! I also found some yummy flavors of Laughing Cow light at the grocery. Queso Fresco and Chipotle, and Sun-Dried Tomato something. They were good. Oh, and that's caffeine-free diet Pepsi with cherry behind the food. Like I said, dinner of champions. Don't take nutrition advice from me. Ever.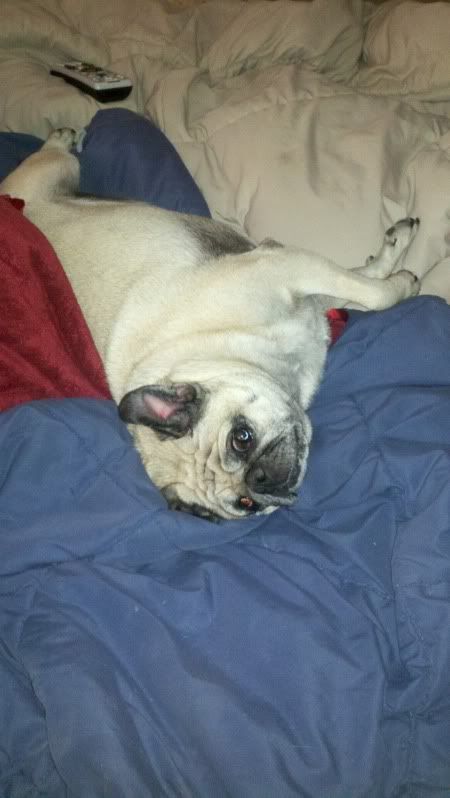 Now, Ali and I are having girls night. Watching TV, blogging, reading blogs, and planning some fun stuff for San Francisco next week. Yes Cameron, that is Ali in the bed. That's what happens when you leave your girls unattended. When the cat's away, the mice will play. She's curled up by my legs at the end of the bed on my side, don't worry.
Do you become a human garbage disposal when you run a lot?
Are you hungry every 2-3 hours?
To what extent do you taper the week before a half-marathon?
Hope ya'll have a great weekend!
Happy Trails!