I'm sitting here between my training session this morning and my 3-9 OT shift tonight trying to think of something to do. So I am blogging! I haven't posted very many of our San Francisco pics on here yet, since I was so excited about the race. It's time to show ya'll why San Francisco is SO much fun!
This is the famous cable car of San Francisco.
We learned very quickly not to stand in the line at the cable car turn-around. Walk up to the next cable car stop, and you won't wait an hour in line, you'll wait like 5 minutes! Each trip one way is $6. If you are planning on staying in the city for more than a day, then invest in a 3 day pass for $21 per person. They are good for the cable cars, buses, trains, and I think trolleys. Definitely a good deal.
They're not kidding when they say SF is hilly!
It's kind of amazing how it is uphill, then downhill, then uphill again in another direction all through the city. The hilliness has to do, I believe, with the earthquakes that have happened in the city over the years. I don't think it is the only reason for the hills, but it has contributed. Earthquakes and fires in the city have greatly contributed to the architecture throughout. There are streets where, on one side, all of the buildings are from before a certain year and on the other side, they are from after that year because they all had to be rebuilt after a fire. Very interesting history.
They are everywhere! I think they said in San Francisco, there are 114 Walgreens stores and 89 Starbucks. I might be able to live with that!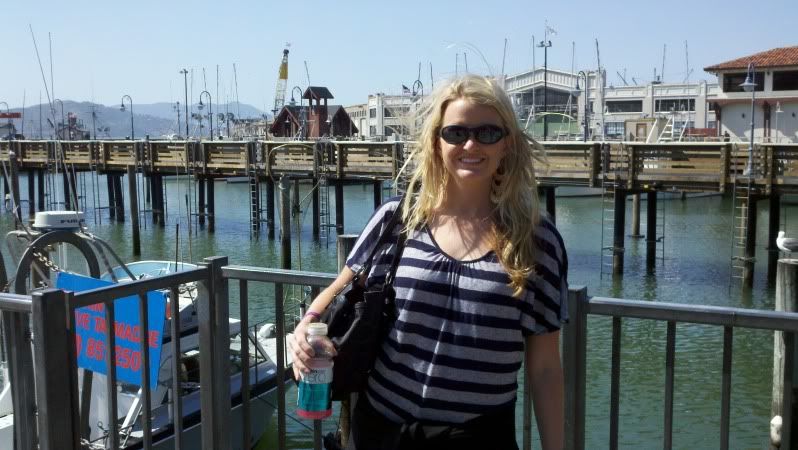 Docks at Pier 39 in the wind—look at that wild hair!!
Hey Cam'ron! Cool kids sit in the back of the bus.
THE best investment we made on our trip was the 48-Hour Hop-On, Hop-Off bus tour passes. We got our Alcatraz tour ticket included in the price for around $70 per person. We were able to use the bus routes for transportation all throughout the city. Not only were we getting cool tours, but we could hop on the bus and hop off at our leisure! Highly recommended by Cameron and I if you ever decide to do the tourist stuff in SF.
Ghirardelli Square! We didn't get our banana split this trip, so I guess we'll have to come back!
The articulate ornamental designs you see around the arches and rails and other areas of this house are how people back in the day displayed their wealth.
The Golden Gate bridge. Beautiful!
Getting ready to go over the GGB from the tour bus. They dropped us of in Sausalito to walk around and see the shops.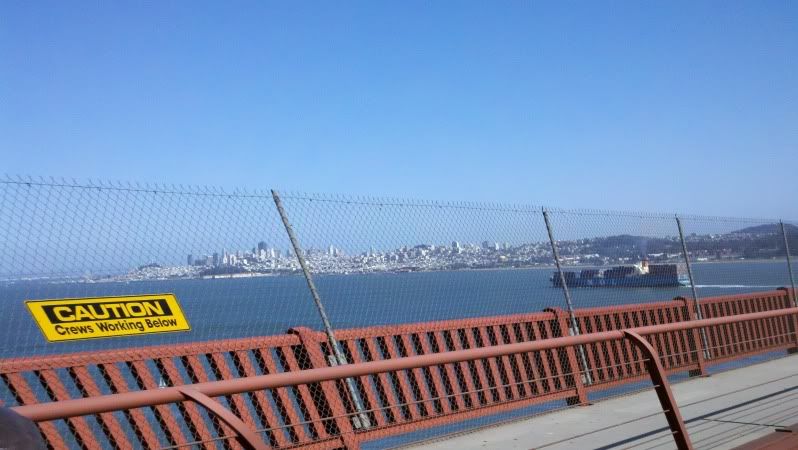 Try to pretend the fence isn't there. What an amazing view!
At this point, my phone ran our of juice, so I had no camera. Cameron took the rest of our pics on his phone.
Now here we are on our way to the expo for the race.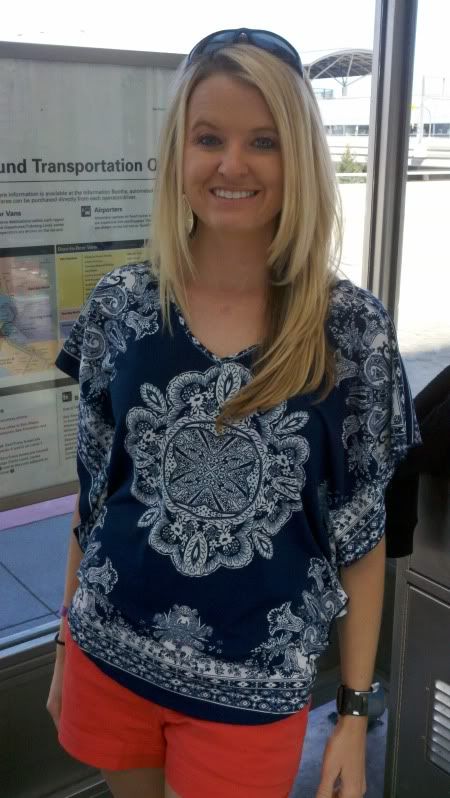 My OOTD (Outfit of the Day)-top from Ross, shorts from Kohls.
Isn't he cute!!
Shoes were on clearance from Target. Such a cute expo!!
Union Square, where I wish I could've shopped alllll day long!!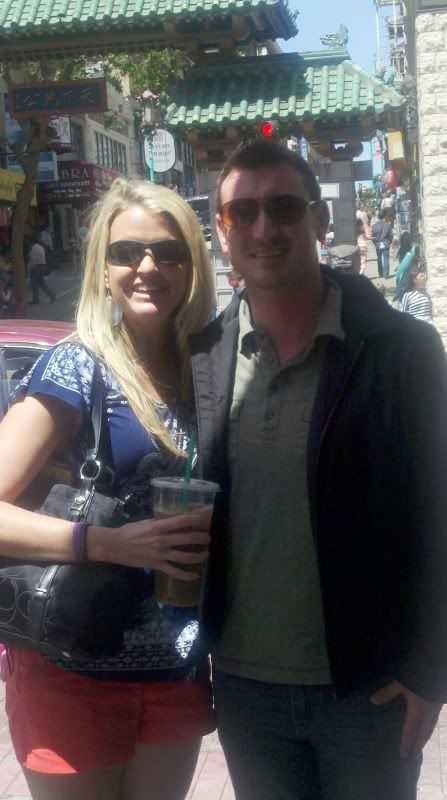 Us at the entrance to Chinatown, on our way to get amazing food!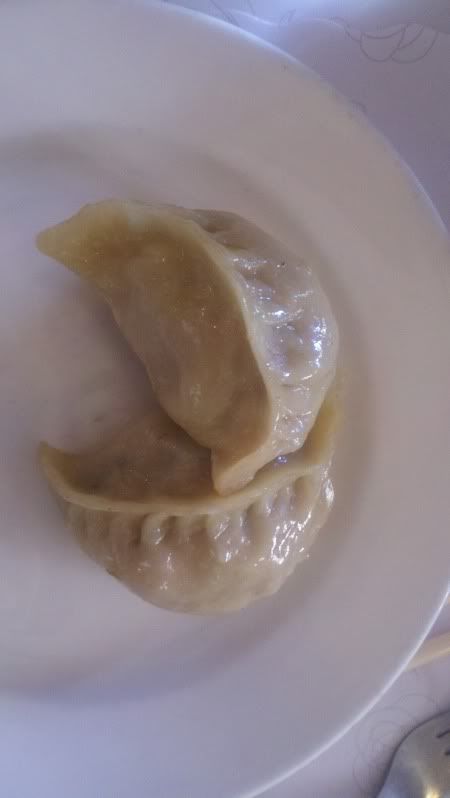 Now THAT is a real dumplin'!!
Dim sum is the way to go in Chinatown!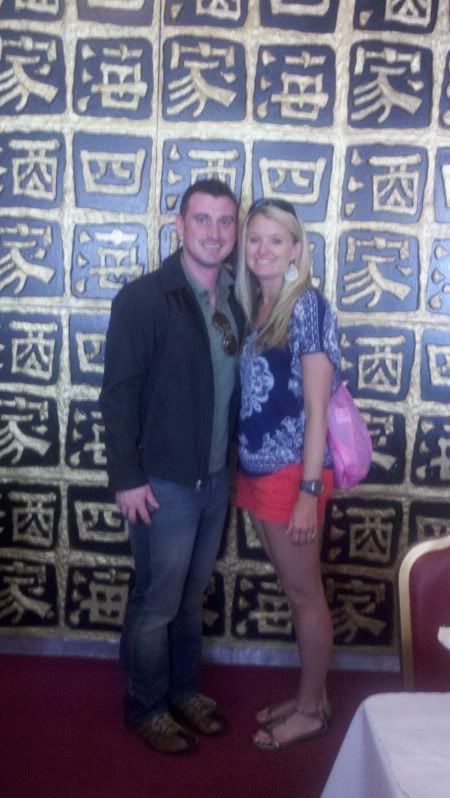 After lunch picture by the really cool wall in the restaurant.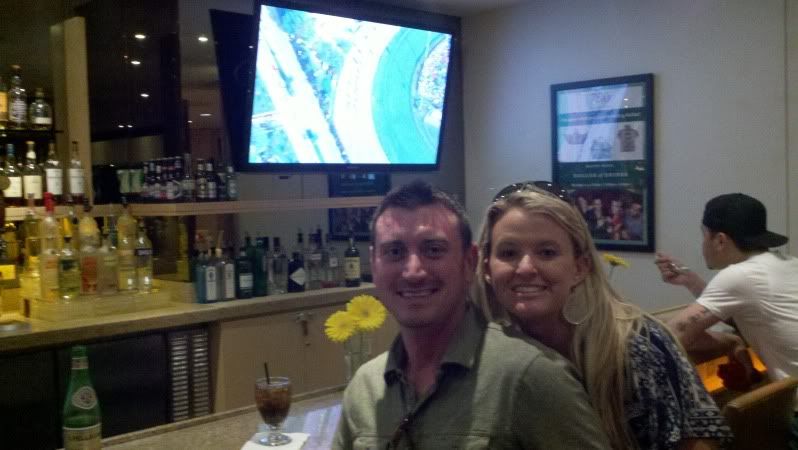 Like a true blue girl from Southern Indiana, and born in Louisville, we had to find a TV to watch the Kentucky Derby!!
My pharmacy Mom, Joni, and her husband Tim just so happened to be in SF the same weekend we were!! We met up at Pier 39.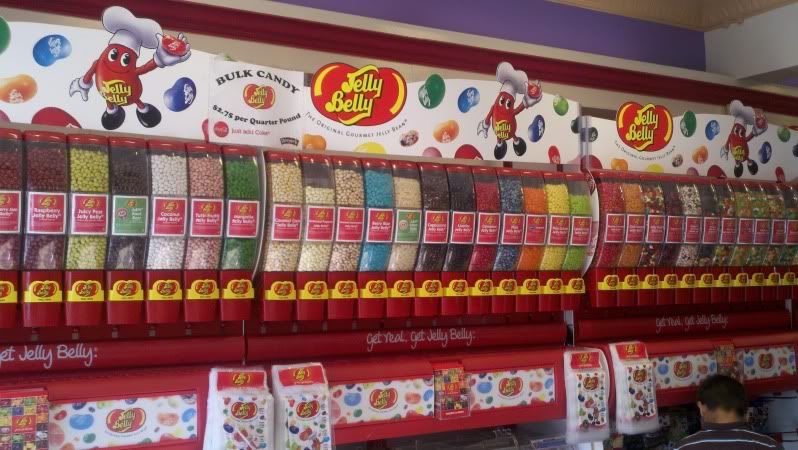 Jelly Belly heaven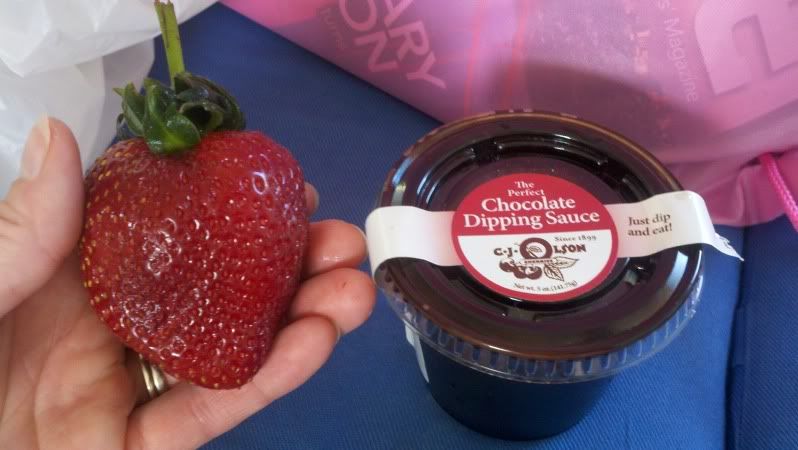 And more heaven….I scraped that cup clean of chocolate!!!
How cute were these little guys! Pugs, pugs and more pugs!! They were at an animal shop at pier 39.
Yay for the sea lions!!
He's posing….
That's it for the day in San Francisco. I will post some really cool pictures from our Alcatraz tour very soon, once I get them from Cameron's phone. I hope you enjoyed your "tour" of San Francisco!!
Happy Trails!
Stacey