I woke up early with my parents this morning to go running at the riverfront in Louisville. They took me to Waterfront Park and the Big Four Bridge, which is a really popular place to workout.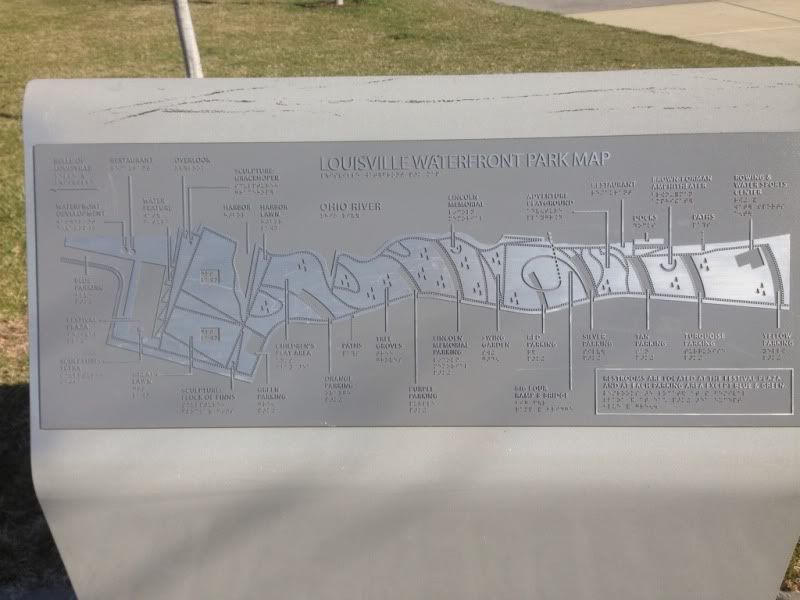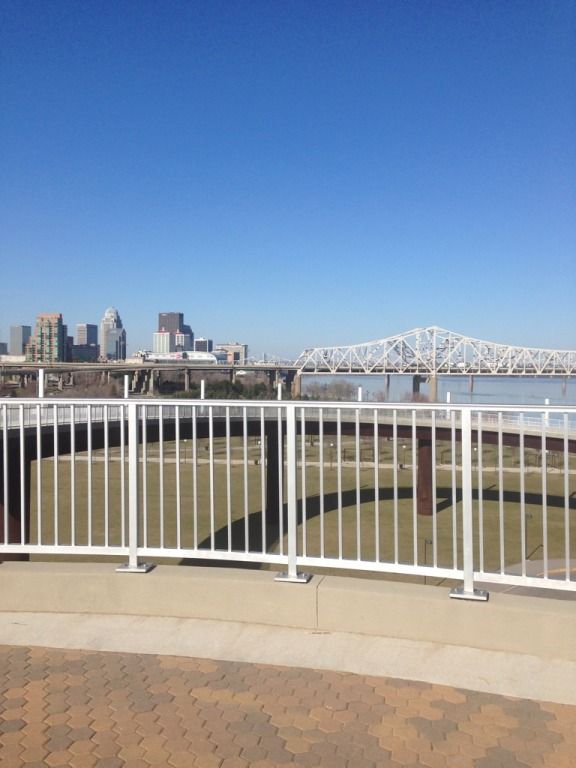 The Indiana side isn't complete yet, so we started on the Louisville side and turned around right here. It is set to be complete and open in the Fall of 2013.
I ran a little over 4 miles in 43 or so minutes. It was a nice relaxed run with mild pain. I did rest a few times, but not for too long. Just enough time to get some good pics!
For those of you not from the Ville, this is the Yum Center, where Louisville plays basketball! It is right on the riverfront in downtown Louisville.
Mom and Dad and I at the top of the ramp of the Big Four Bridge.
Representin' BTB in The Ville!!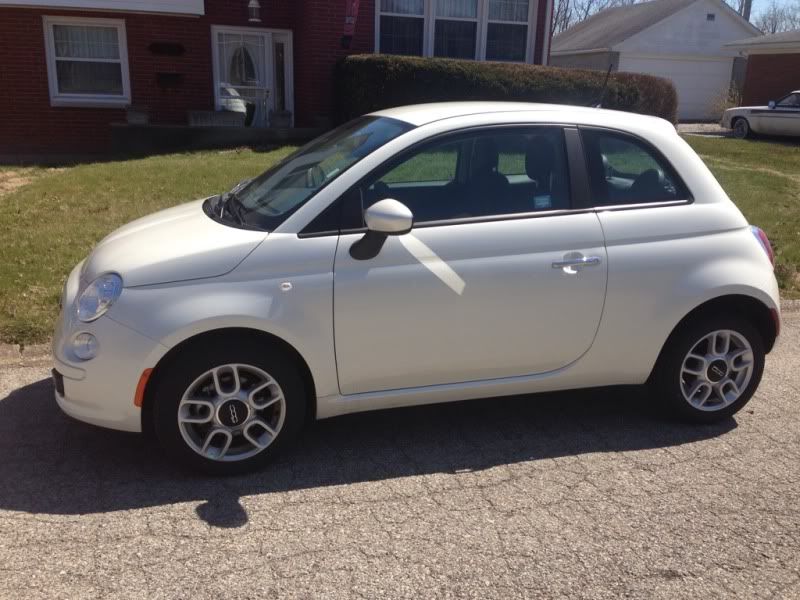 Please allow me to introduce you to Lil' Bit. My rental car. My Dad says that when he grows up, he'll be a car. Reminds me a little bit of:
Grandpa looked so peaceful today. I haven't seen him look so peaceful in a long time. It was actually comforting rather than disturbing, surprisingly. Usually these things leave me with anxiety, but not as much as I expected today. Look at the beautiful candle they made for him:
Such a beautiful candle with a great picture of him! I had to share it with you guys
Mel, my sister and Mom and I having a silly moment today
This evening, I met my friend Eric and his girlfriend Allie out for dinner at Proof at 21c hotel downtown. Check out the ride I saw parked on the corner of 7th and Main on my way there!
I know, rieeeeght?? It's actually a limo, but that's all that I could get to fit in my camera while I was stopped at the light. That's one classy ride!
Lobby of 21c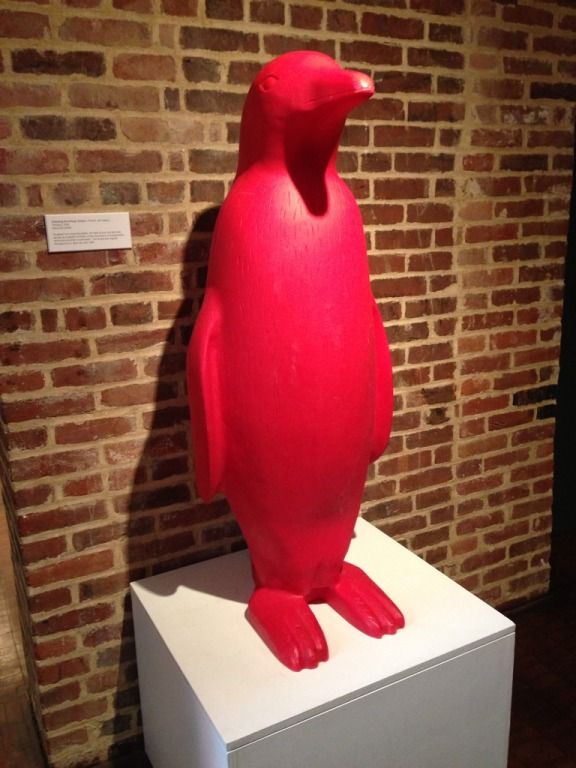 Their famous penguin that they have on top of the building and everywhere throughout. (I LOVE penguins!!!!!)
Allie, Eric and I walking around the art gallery after dinner
It was excellent food and atmosphere! I had their pork chop, and it was the most tender pork chop I think I've ever had. The art gallery was pretty cool, too! I definitely recommend that you check it out of you're ever in this neck of the woods.
Today ended up being a sad, but a comforting day after all. It was wonderful to see so many family members and friends that I haven't seen in so long. I just pray that my Grandma hangs in there and is ok. Keep her in your prayers please
.
One more pretty cool thing to end the day was this:
Pretty badass if you ask me! #L1C4
Happy Trails,
Stacey