I decided to run around New Albany for a bit yesterday afternoon, starting with a visit to Jimmy John's on State St. Why didn't they have this when I was here, huh!?? They wait 'til I leave to get one of my favorite places ever!!! While parking by JJ's, I noticed a few pups being taken inside Feeder's Supply, so I decided to take a little detour. So I went into Feeders, and saw these cute little charms that are like $6-7 a piece at Petco in Phoenix. They were only $1.99!!
I got her a cute purple collar to put them on.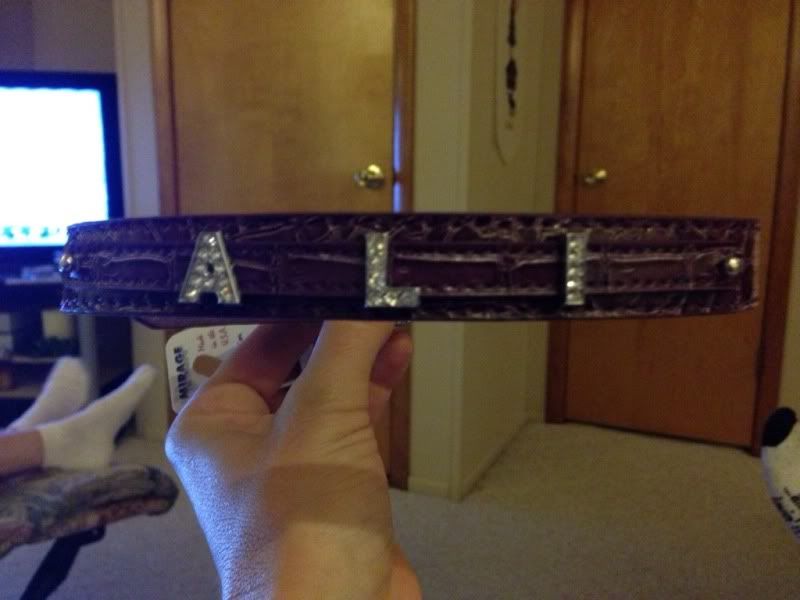 It was so cool to see Louisville stuff everywhere!! I kept having to remind myself of where I was! I wish so much that Ali liked clothes, because look what I found!!
Unfortunately, clothing is like a medieval form or torture for my little one, so I got her this instead: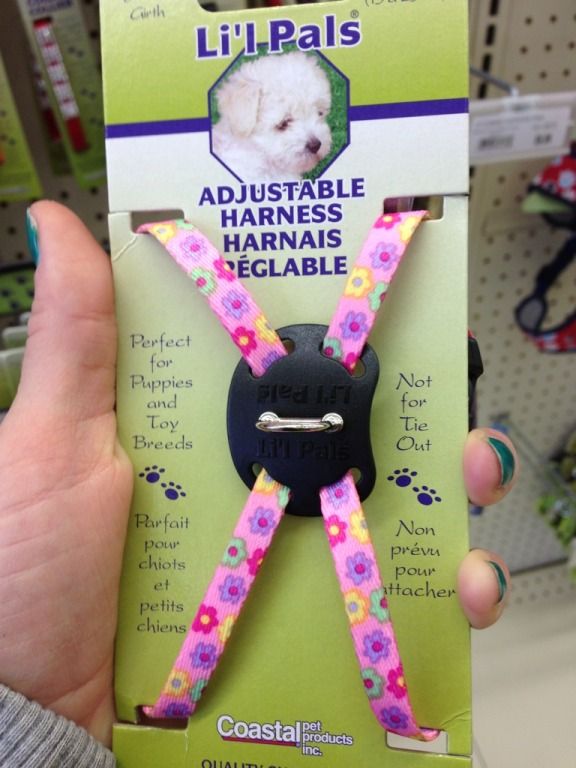 How cute is this tiny little harness!! There are dogs that small!!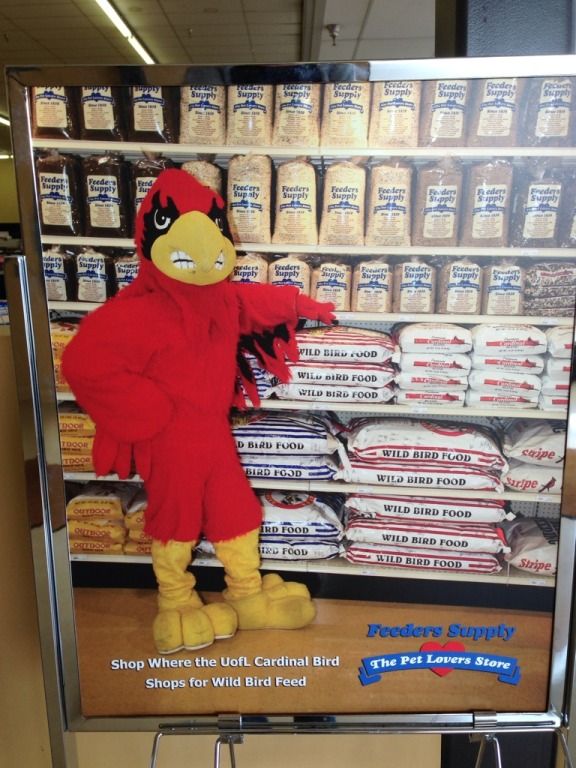 Feeders rocks, since apparently the Cardinal Bird shops there, too
I also got Ali a treat for her puppy breath! She will love these!
So it goes without saying that yesterday's Louisville game was historic for good and bad reasons. I have never seen a damn thing like what happened to Kevin Ware. Unlike some of "those people" on Facebook, I will not be posting a picture of his compound fracture on here. See kids, I understand what we call "boundaries" and "common decency." I will, however, post these, because they are cool!
Unreal that he was even on crutches today. What a trooper!!!
This was such an emotional situation. This team and their fans are like family. My parents were rocked by what happened! They were in tears, and I almost was, too. I told them that he was going to be ok, and that the team was going to come back and win the game for Ware. Well, they did!
Rick and the team didn't cut the nets down at Lucas Oil because they want to wait to cut the nets down in Atlanta. Badass.
Mom made a Three Bean Chicken Chili for dinner that was SO SO good!
I think I might have to steal this recipe from her and make it at home
What an awesome night of basketball with my basketball loving parents!
Check out my Dad's new socks: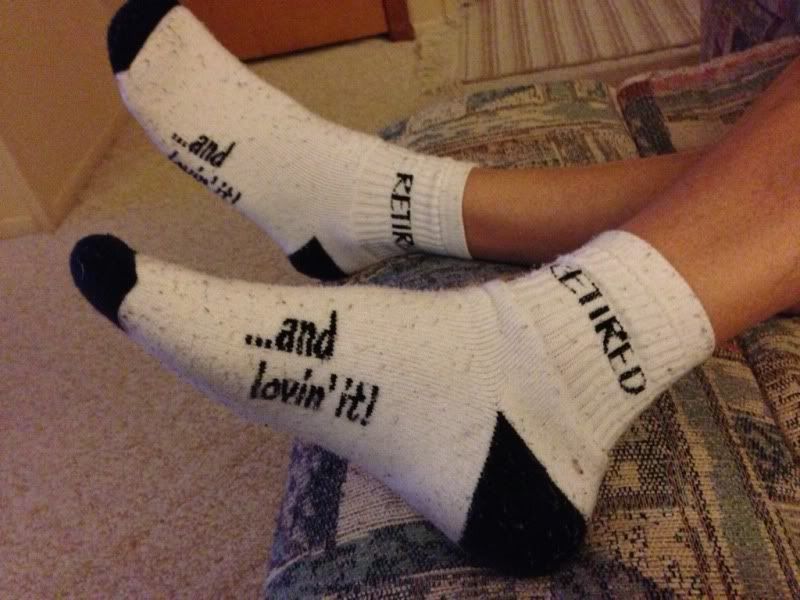 SO great!! He just retired last month and is loving every minute of it! I'm jealous….
It's been a great couple of days so far hanging with my parents and seeing some people I haven't seen in a long time. Today is Grandpa's viewing and Wednesday is the funeral mass. His Military funeral service will be in a few weeks. It might even end up landing on the Monday after the Derby Half when I am still in town. What perfect timing, huh?
I hope everyone is having a great week so far!
Happy Trails!
Stacey