I decided to take off on a road trip for the first time ever by myself (me being the only human, that is
) this week. I've been sitting around, staying off of my feet as much as possible and doing my physical therapy for 8 weeks. I decided that I can do the same thing, just in weather that is about 40 degrees cooler. Plus, dog beach has always been somewhere I've wanted to take Ali. It has now been crossed off of our bucket list. I WILL come back though. This place is like Disneyland for dog lovers. I think I'm in love….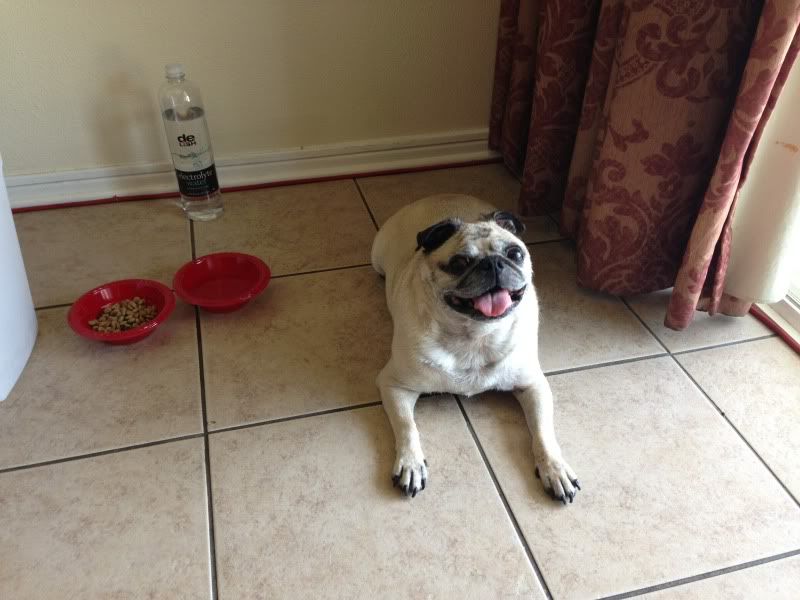 So is Ali! We stayed in the Ocean Villa Inn the first night, which is a pet friendly hotel right on dog beach.
I knew that walking to and from the beach was going to make Ali really tired and I might have trouble getting her to walk the whole way. Plus, carrying her back and forth was the last thing I needed to do on this hamstring. I had been thinking about getting her one of these for awhile, and now was the perfect time!
Yes my friends….I am that girl. Does it surprise you? Yeah, that's what I thought….
After I picked up the dog stroller from Bon Appetit, I took her to the beach for the first time!
Here we go!
"Mom! What's this stuff all over the place?"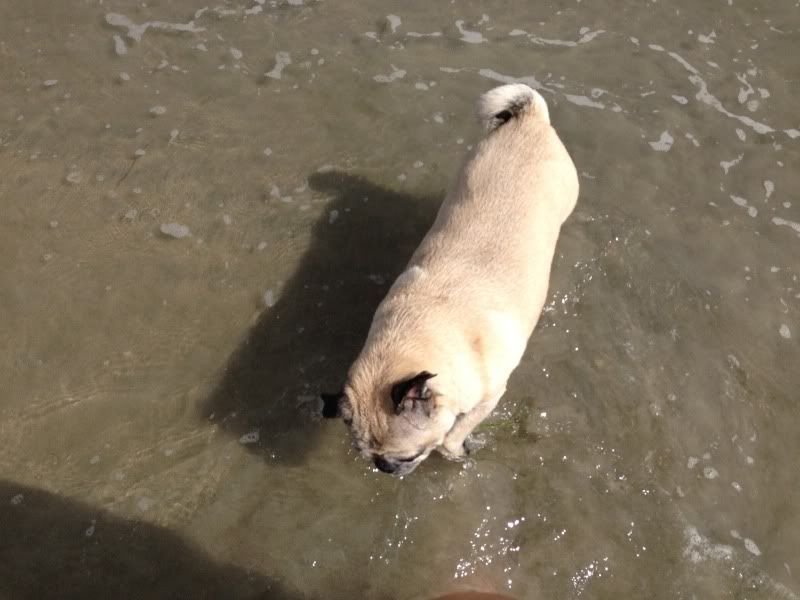 "There's water and you're not giving me a bath? Awesome!! It's cold and it tastes funny!"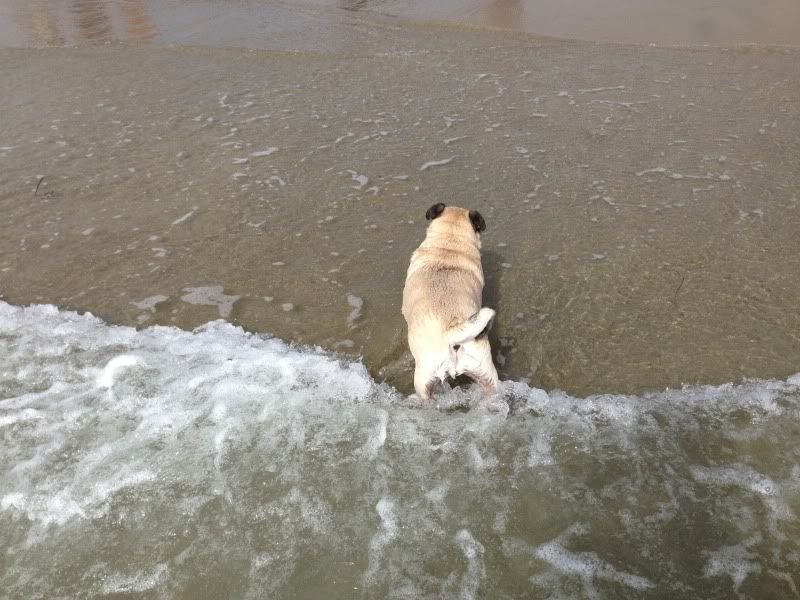 "Oh my it's chasing me Mommy!!"
"I think this looks like a treat. What do you think?"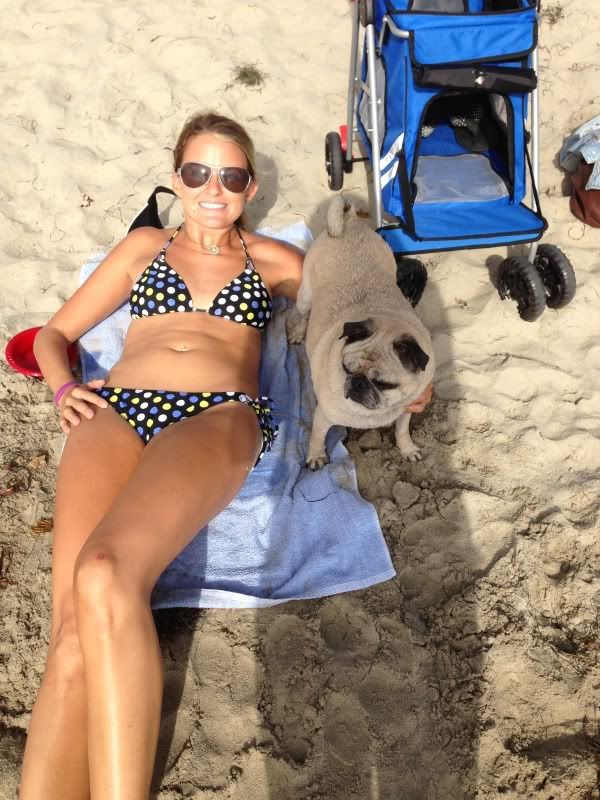 My best friend for 9.5 years and still there for me no matter what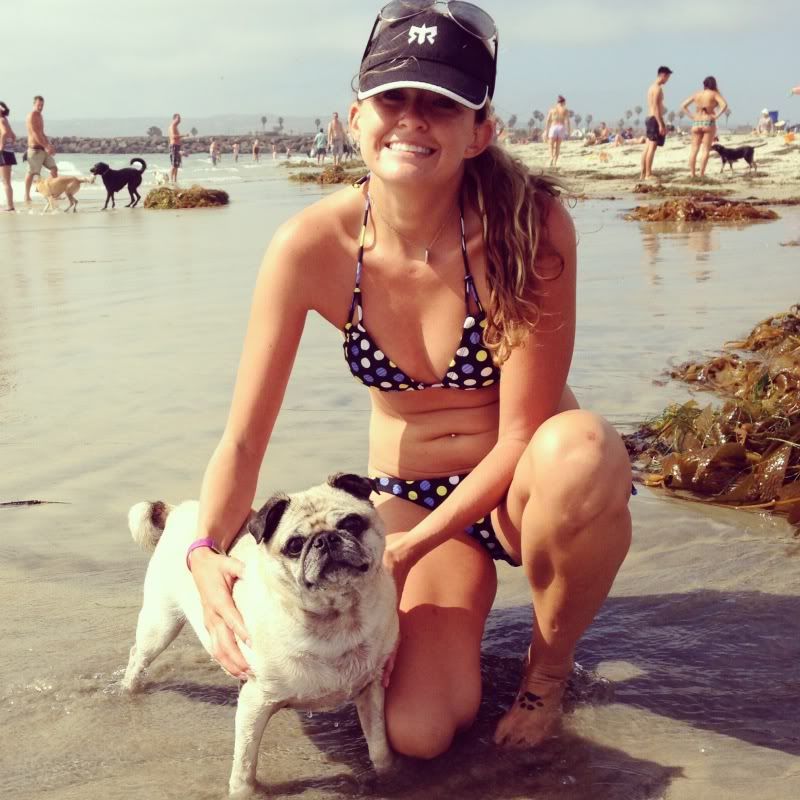 Mommy and daughter both love the beach!
….and the sun, too apparently!
Ocean Villa Inn even has a dog wash to hose down your pooch after a day at the beach!
"You're going to do what???"
As you can see, Ali was thrilled about the dog wash
Dirty pug….
Clean pug!!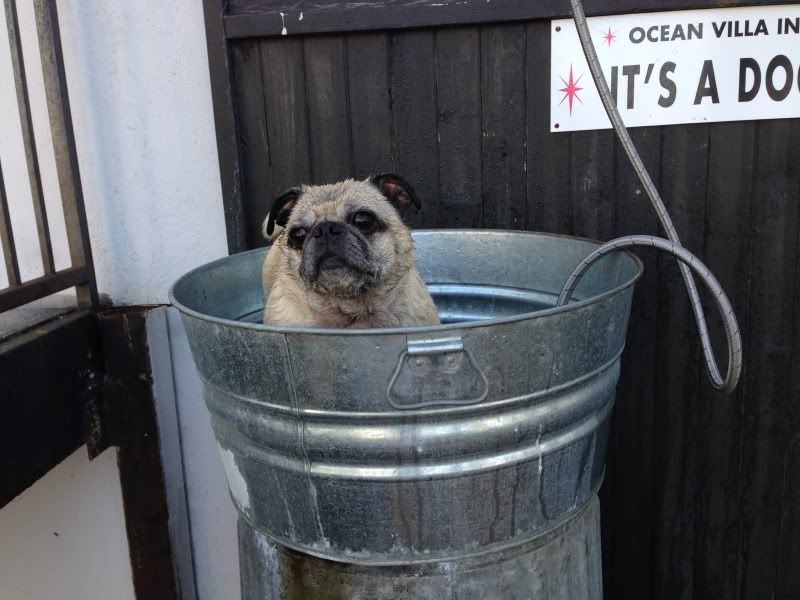 Had a snack of plantain chips and spicy hummus from Trader Joes. Money.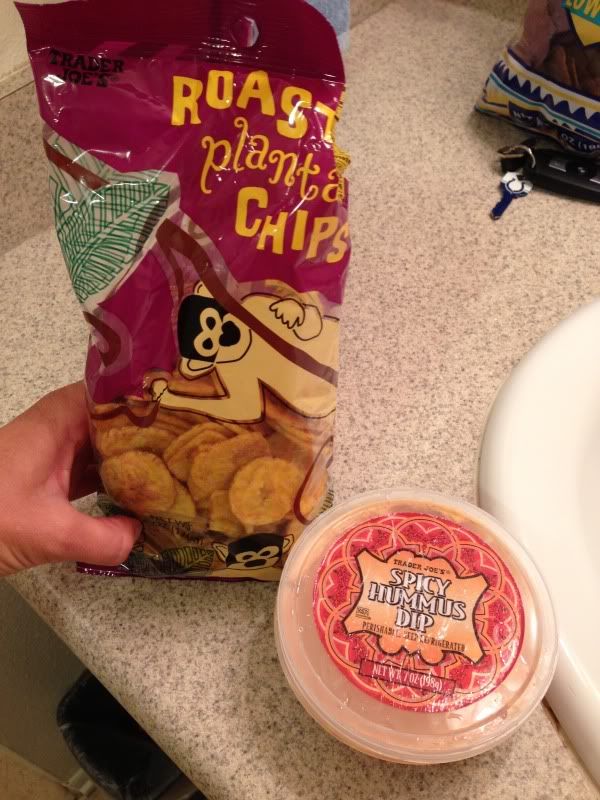 Then, went to a friend's house for dinner. Here are the dog's playing,well, chillin' together, while we watched the sunset from their tall lifeguard chair in their backyard.
This is Winston. He is such a lover. I was his new best friend all night long!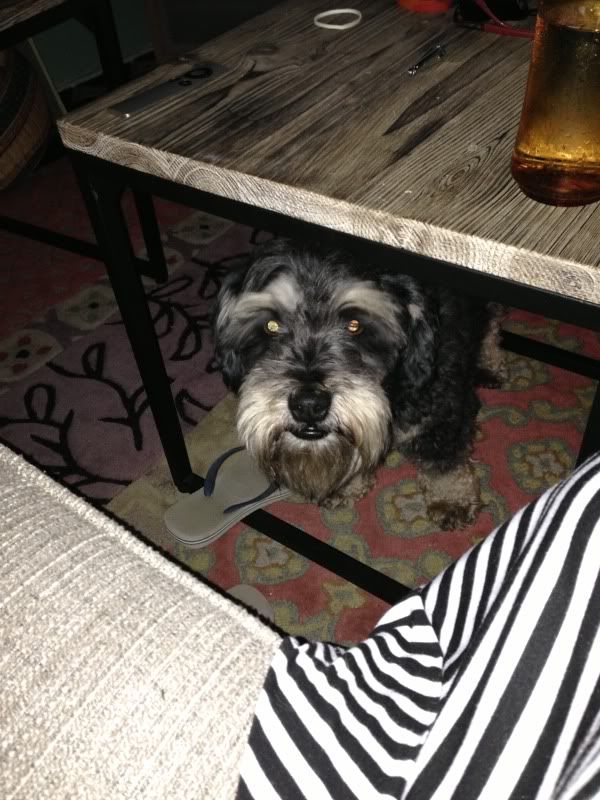 Thanks again so much to Brad and Mary for having me over for dinner! It was so yummy, and very nice to meet you and get to hang out! Your pups are adorable! I want to live where you live!!
I decided to end my night with a nice gangsta picture of myself. No reason.
More on our girl's trip tomorrow! I hope you guys have a great Thursday!
Happy Trails!
Stacey